News
School Bus Passes 2021
The 2021 School Bus Pass for those students who are deemed eligible by Transport for NSW for free travel will be mailed to the student's postal address.
Most passes will be received between the 25th January and the 5th February 2021.
If the student does not receive their school bus pass by the 5th February 2021 then please do not hesitate to contact our office.
A grace period is allowed at the start of the school year to enable sufficient time for students to be issued with their school bus pass. During this time drivers will not require students to show a pass and students may still travel, however we do require passes to be shown once the school bus pass has been received.
To travel free during the grace period school students must be in school uniform or be able to provide evidence (such as a school ID or school books) they are travelling to or from school.
New Applications
You will need to submit a new application online with Transport for NSW if you are:
applying for a school free travel pass for the first time
requesting an additional pass as a result of a new shared parental responsibility situation (e.g. joint custody).
If you are submitting an online application please ensure you have a valid email address.
Please note applications will require online verification by the School before being approved.
Updating Details
You will need to re-apply or update your details if the student had a free school travel pass and:
The student is changing school or campus
The student has changed address
The student has repeated a year
You've received an expiry notification
Applications must be completed by the student's parent or legal guardian if the student is aged under 16 years. Students 16 years and over can complete the application form themselves. Free school travel passes are subject to eligibility criteria set by Transport for NSW.
Links to the Transport for NSW online forms are also available from the home page on this website.
Unsuccessful Applications
Students who are not eligible for a free school travel pass as determined by Transport for NSW can:
purchase a School Term Bus Pass from Forster Buslines
purchase child fare tickets when boarding the bus
request a review from Transport for NSW. You can request a review online. Once you have completed your initial SSTS application you will receive confirmation whether your application has been sucessful. If your application was unsuccessful and you feel that one of the special circumstances apply to you, you can request a review by clicking on the 'Request a review' link in your application status screen. Alternatively, you can request a review via the Transport for NSW SSTS Website, using your application ID.
Discounted Term Passes are available for all non-eligible students from our office. These passes can be purchased over the phone, by visiting us in the depot or by emailing, posting or faxing us the Term Pass Application Form
New Bus Fares Effective 1 January 2021 - Fare Decrease
In line with the Independent Pricing and Regulatory Tribunal (IPART), Transport for NSW have authorised changes to the bus fares provided by Rural and Regional Bus Operators in NSW which will be effective from 1 January 2021.
This should be good news for rural and regional bus passengers
In Summary for 2021
No change to the Regional Excursion Daily (RED) of $2.50 - for valid Concession Card Holders.
Reduction in Fares for 1 to 2 Section Single Trip Adult fare (Fare Band 1) to $2.30 and the Child/Concession Fare to $1.10
3 to 6 Section (Fare Band 2) Single Trip Adult fare will decrease to $3.30 and the Child/Concession Fare will decrease to $1.60
7 to 15 Section (Fare Band 3) Single Trip Adult fare will decrease to $4.20 and the Child/Concession Fare will decrease to $2.10
16-25 Section (Fare Band 4) Single Trip Adult fare will decrease to $4.50 and the Child/Concession Fares will decrease to $2.20
26-37 Section (Fare Band 5) Single Trip Adult Fare will decrease to $5.90 and the Child/Concession Fares will decrease to $2.90
Those passengers travelling 38+ sections (Fare Bands 6-10) will have a capped fare of $7.50 and the Child/Concession Fare will be capped at $3.70 this applies to Single Trip Fares Only
Daily ticket fares have also changed which will be simpler and continue to allow unlimited daily travel. The correct daily ticket value must be purchased for the longest single leg of travel
*For Concession Fares a valid Concession Card must be shown when boarding or full fare is payable.*
Information and advice on the Novel Coronavirus (COVID-19)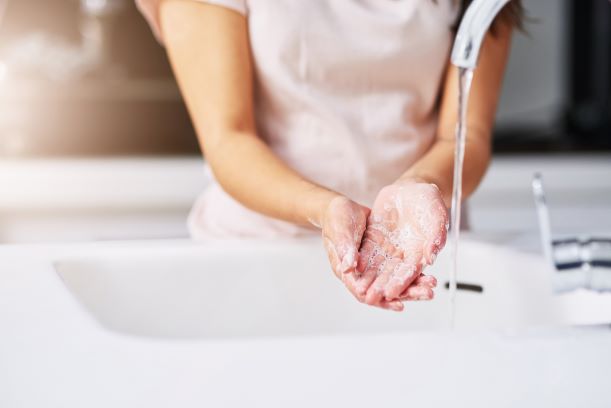 Forster Buslines wishes to advise our customers that ALL School and Regular Route Bus Services are currently operating as normal.
Transport for NSW has been working closely with NSW Health and other Government Agencies to address the challenge of coronavirus (COVID-19) and support the containment efforts. Our priority is the safety of our customers and staff and the continuity of services to provide the public with access to vital goods and services.
Based on current information received from Transport for NSW, Buslines Group have implemented the following measures and actions across our operations:-
In addition to our regular cleaning regime we will increase the cleaning of internal areas on the buses on a daily basis before the commencement of shifts (twice each day) and this will be done with Hospital Grade Disinfectant.
Regular cleaning of the steering wheel, other driver controls and the driver's area in general.
Additional cleaning will also be carried out in the shared areas of the depot and office environment.
Handling of cash is a necessary requirement of our business and drivers have been informed about being conscious of not transferring any contamination to the eyes or mouth. We have made gloves available to drivers, if preferred, when driving or cleaning.
Buslines Group will continue to monitor information and advice received from Transport for NSW and NSW Health.
How to protect yourself and others
Practising good hand hygiene by washing your hands frequently is crucial and this will protect you, fellow commuters and our staff.
Advice from Transport NSW and NSW Health:-
Clean your hands with soap and water, or hand sanitiser.
Cover your nose and mouth when you cough or sneeze.
Avoid close contact with anyone with cold or flu-like symptoms
We encourage any individual that feels ill to avoid travel
In addition Buslines Group would also like to encourage our passengers in the interest of ongoing health of our bus drivers to:-
observe the recommended 'social distancing' protocols and leave a 1.5 metre buffer zone from drivers where possible. A "leave this seat vacated" notice has been placed on buses.
tender the correct fare when boarding the bus.
Keep up-to-date with the latest information and advice about novel coronavirus (COVID-19) at nsw.gov.au